– CLHMS™ Designation –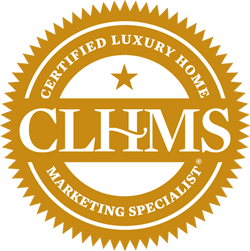 CLHMS™ Designees Earn More!
A recent study by one of the world's largest real estate brands found that among their agents, those who earned and maintained the CLHMS™ designation averaged more commission income than agents with any other designation.
---
Frequently Asked Questions
CLHMS SALES REQUIREMENTS
The CLHMS Application requires three (3) Qualified Transactions including supporting documentation that meet each of the following:
Transaction Status is Closed.
The property type is Single Family Residential, to include townhome, or condominium single units

PROPERTY TYPES THAT DO NOT QUALIFY

Multi-Family properties
Unimproved land/lots
Multiple Lots
Commercial properties
You can be the Listing Agent, the Buyer's Agent, or a co-agent!
If an applicant was both the Listing Agent and Buyer's Agent (double-ended) for a single transaction, the property transaction will only qualify as ONE transaction for the purpose of this application.
The three (3) Closed Dates are within the last 24 months prior to submitting your application.
The Sold Price is at or above the Luxury Threshold Price for the Market Area at the time of transaction submission. You can look up and confirm thresholds on the application page, or using the below tool to 'Find Your Luxury Threshold'.
Submit Supporting Documentation for each transaction as a PDF file. The Supporting Documentation requirement options will be outlined on the Advanced Online Application in your portal.
Find Your Luxury Threshold
Select the Market Area(s) that you service to view the luxury threshold price.
Once approved for the CLHMS™ designation, you must maintain your Institute Membership to continue the use of the CLHMS™ branding and logo.
If your membership lapses you will be required to re-apply for the designation upon reinstating
SUPPORTING DOCUMENTATION REQUIREMENTS
Each Qualified Transaction must include uploaded PDF documentation. We understand that each brokerage and market area may have different types of closing documents. There is no need to include auxiliary files such as marketing collateral.
Choose ONE of the following Supporting Documentation Options:
OPTION ONE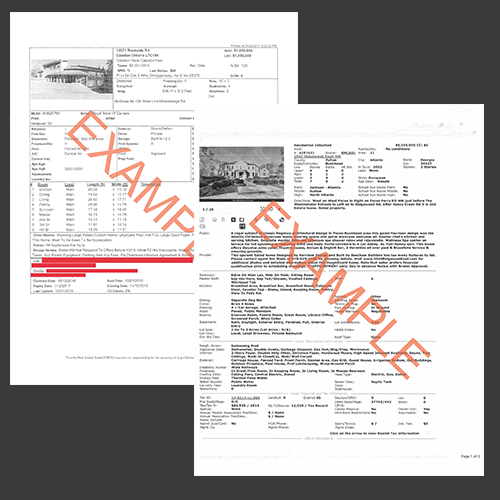 Preferred Documentation
Closed MLS Listing Sheet Report with Listing and Selling Agent details
DO NOT send banking documentation. Per Security Policies, we must delete any files with checks, or other banking documents.
Supporting Documentation must verify:
Property Address
Property Type as Single Family Residential
Sold Price
Closing Date
Applicant involvement for sale
Complete the Luxury Home Marketing Training
Access the CLHMS Application through your Member Portal
Fill out the CLHMS Application, including uploading the supporting documentation for each qualifying transaction.
Allow 7-10 business days for final review of your application. An email notification of your application review status will be sent upon review.
The Institute's Luxury Home Marketing Training and membership is designed to help you on your path to achieving the luxury sales needed to earn the designation.
Generally, Members earn the designation within a year or two of completing the Luxury Home Marketing Training, implementing the concepts from training, and utilizing the Member Benefits available in their Member Portal.